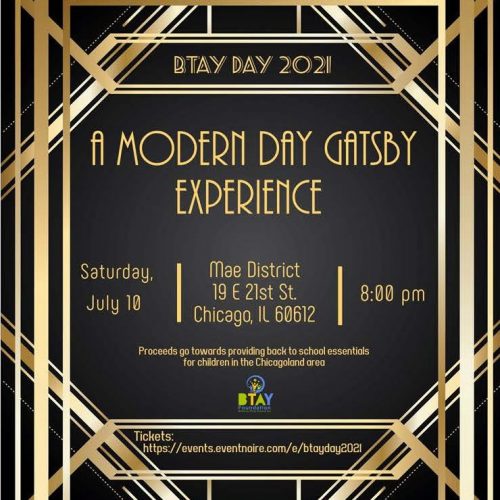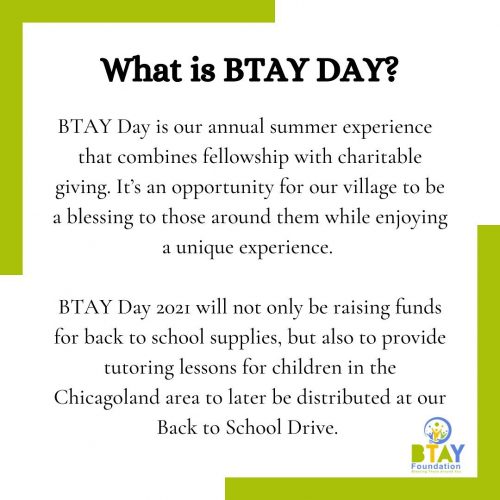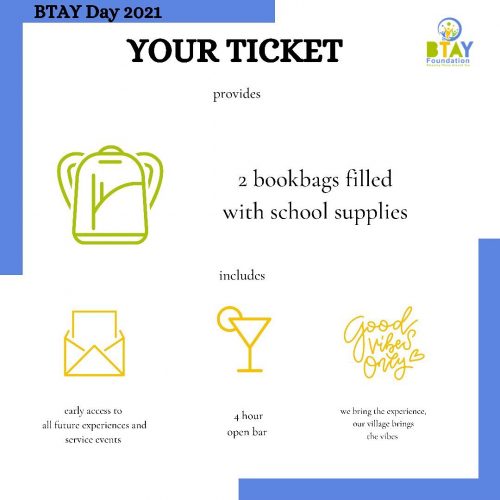 A Modern Day Gatsby Experience: BTAY Day 2021 is our inaugural summer experience! The proceeds for this experience will be utilized to provide school essentials at our back to school drive in August!
An experience like no other, BTAY Day brings some of the most talented people together to fellowship and embrace good vibes all while being a blessing to children around the Chicagoland area! Through event-based fundraisers, the BTAY foundation raises funds for necessities and luxuries while also cultivating a village among those who come to support.
No one experience will ever be the same, but the vibes will always leave you ready for the next!
Dress code: A Modern Take on Gatsby.